Socialswag is a new age platform that will enable consumers to connect with – celebrities, influencers, bloggers and other inspirational individuals, through personal interactions and learning forums. By combining entertainment and learning, the app will enable interactions in multiple ways such as masterclasses, academies and channels.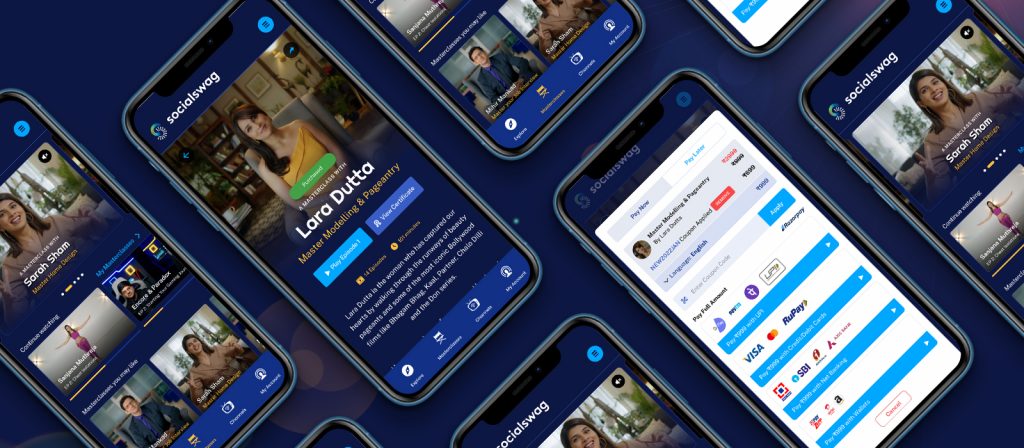 Spread across Web and Mobile platforms SocialSwag aims to provide affordable and localised content to a wide audience network.
From Bite-sized content to hours of learning broken into episodes, SocialSwag produces and distributes the content to its users.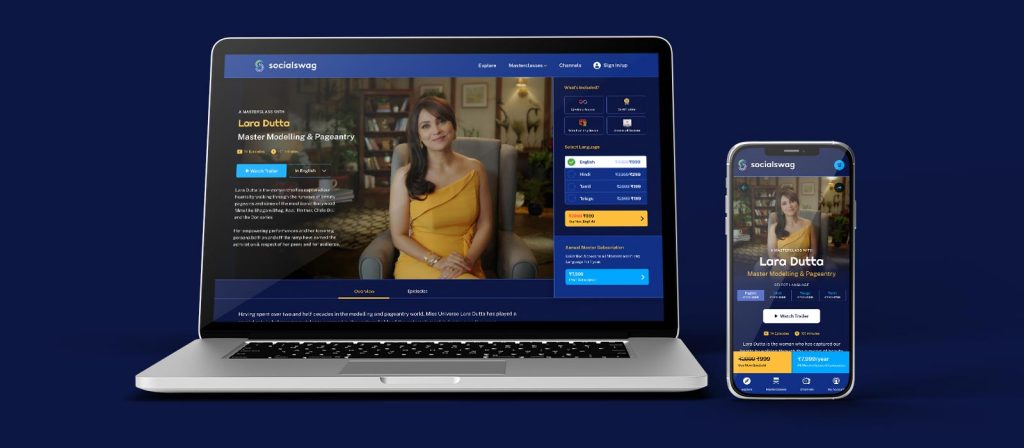 From a quick onboarding process, to offering multiple modes of payment options and providing an efficient streaming process, the service had to be built with a robust framework and integrate multiple third party services.
Socialswag is designed to focus on two aspects – education and entertainment. While there have been many fan engagement apps successfully launching in the market over the last few months the coming together of these two superstars promises to deliver a unique experience to the consumer.